What's On in Maindee
We're organising lots of activities for Maindee, but we're not the only ones. Take a look at our What's On section.
Building a new Maindee together
Maindee Unlimited (Charity No: 1160272) was set up in 2014 to transform Maindee into a sustainable community with a strong local identity, strong local economy and a reputation as an attractive, safe, culturally vibrant and cohesive place to live, work and relax. We've already come a long way - reopening the library closed by Newport Council, drawing up plans for the redevelopment of the Maindee Triangle, establishing a Street Market, and commissioning several art-led regeneration projects.
To find out more, choose from the options below.
Latest Blog Post
27/11/2018 | Development & Building, Community, Library
This blog post is one part of a long overdue progress report. A substantial amount of time has passed since our last update; since the library re-inhabited 79 Chepstow Road, from our temporary home at Holbrook's, back in June.
Changes have taken place both internally and externally, and over the next few weeks I will be sharing what has been happening.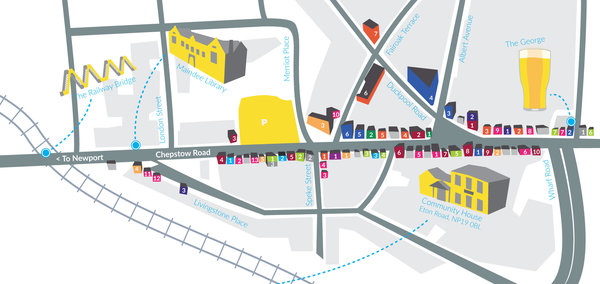 Maindee on Social Media
Follow us on these social media platforms, or drop by our social media page!