Maindee Triangle
Maindee Triangle opposite the library on Chepstow Road is a rare green space and community facility in the heart of the Maindee community. Following an asset transfer from Newport City Council in March 2121, Maindee Unlimited now have a lease for 99 years thereby securing the land and buildings for Maindee into the future. We have worked with KHBT Architects to develop the designs and renovations are taking place this Spring/Summer
The former toilet block will house new public toilet facilities and a small community cafe and meeting space with outdoor covered area. The outdoor garden will be planted with wildlife and pollinator friendly plants and vegetables. It will be a play friendly space with a climbing wall. We want this to be a clean and safe community garden- a hub for people and nature which is used and enjoyed by all in our community.
We'd love to hear from you  if you'd like to be involved  in activities such as:
hiring the community room
using the Triangle for indoor/outdoor events
running markets and trading
helping out with children's play events
helping out with gardening and looking after the green space.
Please email Ruth at info@maindee.org
Images: KHBT Architects designs
Triangle Café Tender Application
Expressions of interest are sought by Maindee Unlimited, a charity set up to protect community assets and transform Maindee into a sustainable community, for an individual, small business (either new or established) or social enterprise to run a community café in a prime location in the architect designed, newly renovated space and gardens on the Maindee Triangle.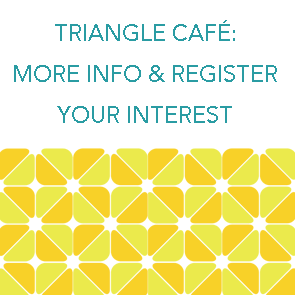 More info and Register your interest here