14/05/2017 | Finding Maindee, New Paths, Arts, Development & Building
This gathering was a chance to explore what is possible with the fabric of Maindee Library. We had the first opportunity to meet architects Sarah and George [who will be working with us until March 2018] and get some perspectives how the library space could be re-designed. The meeting was also a good chance to start exploring opportunities and also remind ourselves about what exists already that is really valuable. Specifically Sarah Goodey discussed her experience of using Maindee library as a centre for creative workshops and John Hallam also provoked us to consider the space terms of being a place for social prescribing. Standing alongside these two presentations Rob Smith was able to outline his process for recording stories and how this would contribute to the library project and an eventual artwork.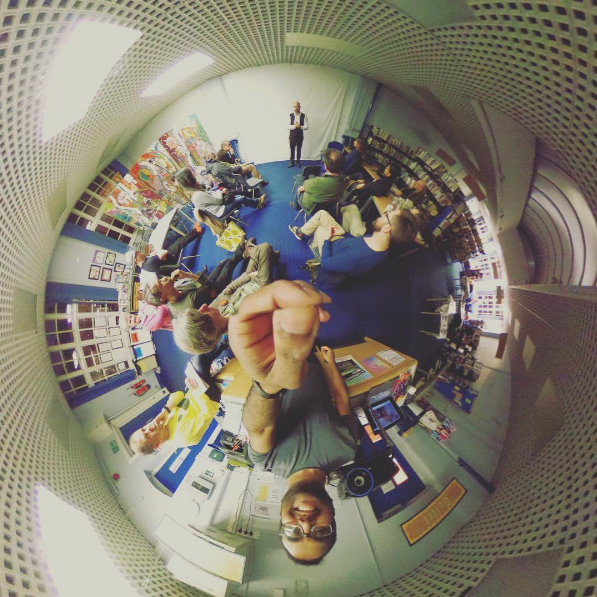 This blog post is a resume of the discussions with some pointers for us all to consider as we plan the architectual and artistic work which will last until March 2018.