Learning
When we took over the running of Maindee Library, we added a + to the name, because the library is now much more than just a library. Every week Maindee Library+ hosts workshops, drop-in sessions and other community groups.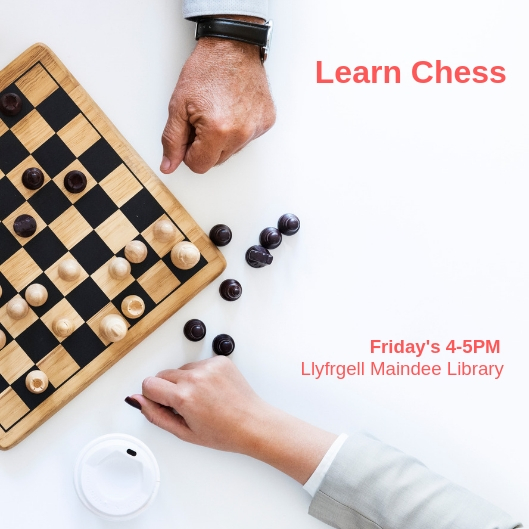 Date: 19/07/2019 16:00 to 17:00
Venue: Llyfrgell Maindee Library
Price: Free
Summary:
A free, family-friendly opportunity to learn chess, open to everyone.