The Parade
The parade assembles at Newport Rugby Club at 11.00am on Saturday 7th July 2018 and departs at 12.00pm to arrives at the Festival site 1.00pm. Younger children can join the parade at 12.30pm at Community House.
The Maindee Festival street parade is a wild and colourful celebration of our diverse local cultures.
Everyone gets dressed up and take to the streets to head for the Festival site. They are supported by giant figures and bands of musicians. It is a real spectacle. Go to our picture section to see previous year's parades.
E:mail festival@maindee.org if you want your group to join the parade, or need help with costumes.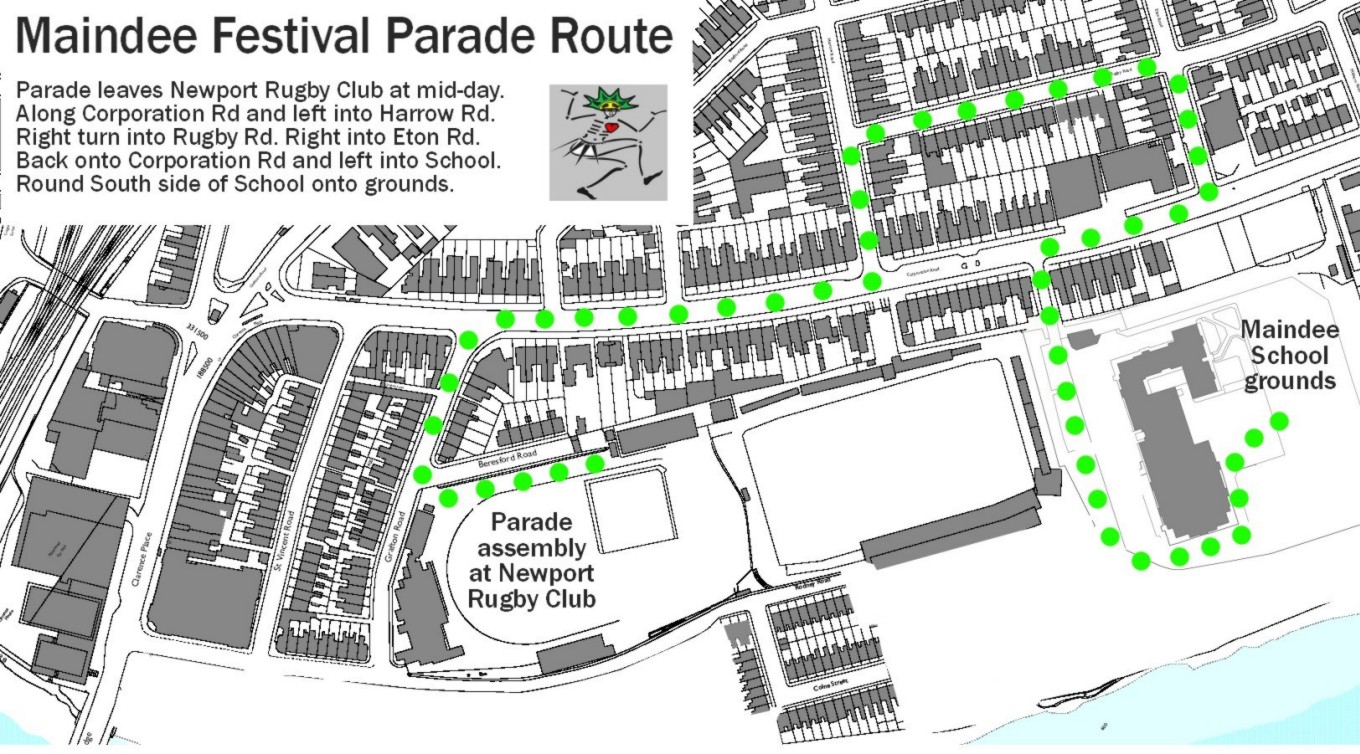 Costume Workshops:
Join the Parade
We are holding a number of costume making workshops at Maindee Library in the lead up to this year's festival. Come along and make yourself a colourful costume and join the parade.
Check the What's On: Workshops page for costume workshop details.